SITE
Your
space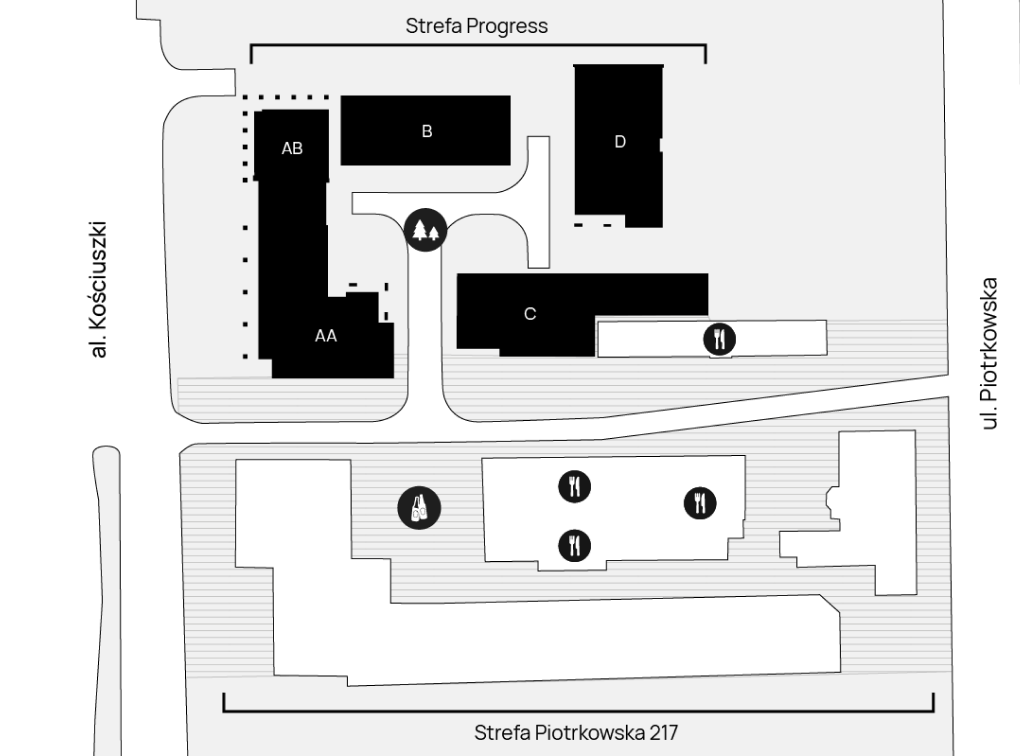 Live in the heart of Łódź! Strefa PROGRESS is located between Kościuszki Street and Piotrkowska Street, where all perks of urban living are within your reach.
The localization of Strefa PROGRESS is not accidental. Piotrkowska 217 Centre, the most important cultural and entertainment point on the map of Łódź, is in the immediate vicinity of Strefa PROGRESS.
The object is consistent with the current buildings, creating a unique atmosphere where you can live #na100pro.